Blue Cross Self-Funded Medical Plan Participants
Annual Wellness Program – Health Dynamics Testing Requirement Suspended for 2021 The Board of Trustees has made the decision to suspend the wellness program Health Dynamics testing requirement for the Calendar Year 2021 (January 1 – December 31).
If you are on the lower deductible plan effective December 31, 2020, there is no action to be taken. You will remain on the lower deductible plan for the Calendar Year 2021.
If you are on the higher deductible plan effective December 31, 2020, or became a new participant anytime in the calendar year 2020, you will have the opportunity to move your coverage to the lower deductible plan in the Calendar Year 2021 by having a routine physical exam performed. Only the member needs to have the routine exam, there is no requirement for the dependent spouse to receive an exam.
An Exam Certification Form will be mailed from the Trust Fund office toward the end of November and is also available on the Trust Fund Website www.aitrustfunds.org. Please note that due to the National Emergency due to the COVID-19 pandemic, the Trust Fund office will accept electronic signatures in lieu of physically signed forms. Forms received in the Trust Fund office on or before February 28, 2021, will have deductibles reduced for claims incurred on or after January 1, 2021. Forms received on or after March 1, 2021, will have deductibles reduced for claims incurred starting the first of the month the form was received by the Trust Fund Office.
Scheduling a Surgery? Remember to Verify Benefit Coverages and that All Providers are In-Network
Having surgery is a stressful event and fortunately, the Plan covers a wide range of surgery benefits for our members. However, it is important to check that all your providers, not just your surgeon, are in-network providers under the Plan. An in-network surgeon may have privileges at an out-of-network hospital or surgery center, which are covered at a much lower level than in-network providers. You should not assume that the doctor is automatically selecting an in-network facility. You will save yourself money and give yourself peace of mind by taking the time to confirm that each provider and facility is in-network.
You can access the Blue Cross Provider Network online at www.anthem.com or you can call directly at 800-810-2583.
HRA Debit Card Confirmation Letters – Why is the Trust Fund mailing these?
If you utilize an HRA Debit Card with your medical benefits, you probably have received a letter from the Trust Fund Office asking for additional information on services that were charged to the card. The question most asked about these letters is, "Do I really have to send the information requested to the Trust Fund office?"
The letter is known as a "substantiation letter" and is being sent by the Trust Fund office because the IRS requires the Welfare Plan to verify if all charges and purchases made using the HRA card were for an eligible medical expense (as defined by the IRS). Substantiation letters are not generated for all card transactions. They are usually generated when the amount that is paid through the card does not match the Plan information. Information that is being confirmed is:
• Service Date or Purchase Date
• Description of Service/Item Purchase
• Name of Provider/Merchant
• Claim Amount
As a participant in the Plan, you are required to complete the substantiation letter and provide documents that will confirm the information required by the IRS. In most cases, the Explanation of Benefits (EOB) from the medical provider or HMO will be enough information to fulfill the substantiation letter requirements. If you have any questions about the letters or what documentation needs to be provided, please call the Trust Office.
2020 Retiree Tax Information
The Trust Fund Office will be mailing the Pension Plan 2020 1099-R Tax Forms no later than January 31, 2021, to all retirees receiving monthly pension payments. If you have moved in the last year, please make sure your address is updated with the Trust Fund Office before December 31, 2020.
After January 31, 2021, the 1099-R Tax Forms will also be available on the Trust Fund website at
www.aitrustfunds.org and can be downloaded or printed directly from the website. If you don't already have access to the website, creating an online account is simple and takes minutes to complete. Visit www.aitrustfunds.org for details on how to create an account so that you can review your benefit information.
Reminder: Keep Your Personal Information Updated at the Trust Fund Office
Always remember to update your personal information as soon as possible with the Trust Fund Office. Life events such as marriage, divorce, or the birth of a child are time-sensitive and could cause problems with your benefits if you don't take the required action. All forms are located at the Trust Fund Website at www.aitrustfunds.org. Call the Trust Fund Office at 800-635-3105 if you have any questions or need help completing the forms.
Health and Retirement Benefits
If you are looking for information about your health and pension benefits, please contact:
Automotive Industries Trusts Funds
Health Services & Benefit Administrators
4160 Dublin Boulevard, Suite 400
Dublin, CA 94568-7756
Phone (800) 835-3105
Email: AISupport@hsba.com
Website: www.aitrustfunds.org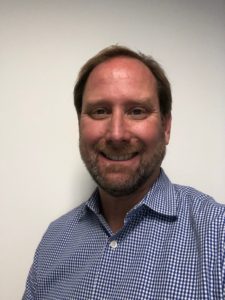 Charles W. Besocke,
Fund Manager
---
IAM National Pension Fund
1300 Connecticut Avenue, NW, Suite 300
Washington, DC 20036-1711
Phone: 1-800-424-9608
Email: iamcontact@iamnpf.org
Website: www.iamnpf.org
---
 IAM introduces new Group Medicare Plan
The IAM has worked for months to negotiate a new Group Medicare plan for Medicare-eligible retirees, spouses, surviving spouses and Medicare-eligible dependents.
In October, the IAM announced a new partnership with Employee Benefit Systems and TLC Insurance Group. This plan can help serve the Medicare needs for our Medicare-eligible retirees, their spouses, and surviving spouses. This new best-in-class IAM Group Medicare Advantage plan, offered through Humana, is rich in benefits.
Visit iam4.me/iamhumana for more information.
Here are some of the benefits that IAM retirees are so excited about:
• Available in all 50 states, plus Puerto Rico and the District of Columbia;
• National Passive Group Medicare PPO Plan that allows members to use the doctor and hospital of their choice nationally;
• In-network and out-of-network benefits are identical;
• Robust Prescription Group Plan included;
• Low out of pocket maximum;
• No deductibles on the IAMAW Group plan;
• Low copays! Primary Care Physician – $0 copay Specialist – $30 copay
By now, you should have received an announcement letter, followed by a group enrollment packet with details on the new group plan. If you have questions, feel free to call the Humana Enrollment Department toll free at 1-800-833-2411 for questions and enrollment assistance.
Retiree participation is not mandatory. Enrollment into the plan is by self-choice. The IAM recommends that all retirees compare the benefits of this new IAM Group Medicare plan with their current coverage prior to making any decision on their 2021 Medicare healthcare options. Visit iam4.me/iamhumana for more information.
---
You'll always have access to all Fund Info articles.