Your medical benefits during the Coronavirus (COVID-19)
The Coronavirus (COVID-19) and the global pandemic it created has impacted the participants in the Automotive Industries (AI) benefit plans in numerous ways. The Board of Trustees has taken steps to help participants under the AI Welfare Plan.
Blue Cross Direct Pay Plan
For Blue Cross Direct Pay Plan participants, effective for services received on or after March 18, 2020 and through the end of the emergency period in which the federal government has announced a National Emergency, the Fund will cover:
COVID-19 Testing – Covered at 100%
Diagnostic tests for COVID-19 from either an In-Network or Out-of-Network provider at 100% of the allowed charge, with no cost sharing to you or your dependents.
COVID-19 Treatment – Covered at 100% (In-Network Only)
Treatment of COVID-19 received from an In-Network provider at 100% of the allowed charge, with no cost sharing to you. This means that if a member receives treatment under a COVID-19 admission or diagnosis code from an In-Network provider during this time, the Plan will waive cost sharing.
In order to receive benefits at no cost sharing, you will have to receive treatment under a confirmed positive diagnosis of COVID-19, or have an inpatient admission for COVID-19, and your provider will need to use the correct codes for the diagnosis/treatment.
OptumRx – Prescription Drug Refills
OptumRx is waiving any refill-too-soon edits. This allows eligible OptumRx members to obtain early refills of their prescription medications if they have refills remaining on file at a participating retail or mail-order.
Blue Cross LiveHealth Online
Copayment Waiver for all Treatment.
Anthem Blue Cross LiveHealth Online
Anthem Blue Cross LiveHealth Online services will be provided with no cost-sharing for all treatment received. Please remember, LiveHealth Online is the Plan's only provider for telehealth services where all cost sharing will be waived, except as otherwise provided for COVID-19 related tests and treatment, described above. Charges for any/all phone or online calls with another provider (In-Network or Out-of-Network), or any other services received where you are not personally examined by the provider will be covered at normal plan benefits (deductible, coinsurance).
Full information on the above benefit changes can be found on the Trust Fund website at www.aitrustfunds.org.
Kaiser
For participants who have elected coverage in the Kaiser medical plan, please visit https://healthy.kaiserpermanente.org/northern-california/healthwellness/coronavirus-information for information on how Kaiser is assisting participants during the COVID-19 pandemic.
Visit the Centers for Disease Control and Prevention (CDC) for the latest information regarding the COVID-19 Pandemic: https://www.cdc.gov/coronavirus/2019-ncov/index.html
or the State of California webpage dedicated to COVID-19 at https://covid19.ca.gov/
Reminder: Looking for Former Pension Plan Participants
The Automotive Industries Pension Plan has approximately 2,000 participants over the age of 65 who are entitled to begin receiving their monthly benefit payment under the Plan but have not started the application process. If you believe that you or someone you know may be entitled to benefits under the Pension Plan, please contact the Trust Fund Office at 800-635-3105 and ask to speak with the Pension Department.
You may also view your pension benefit information on the Automotive Industries Pension Plan benefit website at www.aitrustfunds.org. The Plan has created a personal account page containing your pension information which can be accessed once a "User Account" is created. If eligible, there is a downloadable application for benefits available on the website.
About your 401K
If you looked at your 401K quarterly report for the quarter ending on March 31, you likely felt a shock at how quickly your retirement savings
could disappear. "The stock market cratered in March, decreasing by 14% in the first quarter," says Area Director Don Crosatto. "However, we've seen a tremendous uptick in the last two months. As of June 4, the Growth Fund of America was down 15% in first quarter, but is now up 4% year-to-date. While other funds have not gone down or up quite so dramatically, as of June 4, most were down no more than 6%. Most of our members are invested in Target Date funds, which, at that time, were down at most by 2.4%, and many are even. Hopefully, when you look at your Second Quarter statement, you'll feel some relief."
Thank you for your patience
By Don Crosatto, Area Director
On a personal note, I'd like thank the members for their patience during this crisis.
When the pandemic suddenly hit and the Bay Area counties were the first in the state ordered to shut down and shelter in place, our Alameda County-based Trust Fund was forced to send its workforce packing. They closed their offices and put everybody to work on computers at home, in many cases that entailed buying new computers and needing to be very conscious of privacy and security issues. The process was a scramble, but it ultimately went very smoothly, and we've gotten no calls of complaint!
The vast majority of members that we've interacted with over the last few months have been patient, understanding the fact that it may take longer to get back to them, or we have to do business differently than normal. They've kept their good humor, which has made everyone's life easier in a difficult time.
Because of wise planning at Trust Fund, we've had very few issues with people getting continuing coverage, and haven't had any members lose coverage because they couldn't get hold of the fund. Unfortunately, we did have a few employers who withheld payments, but we worked to straighten those situations out. Since the crisis started, all pension payments have gone out on time.
It may not be "business as usual," but business is getting done.
Health and Retirement Benefits
If you are looking for information about your health and pension benefits, please contact:
Automotive Industries Trusts Funds
Health Services & Benefit Administrators
4160 Dublin Boulevard, Suite 400
Dublin, CA 94568-7756
Phone (800) 835-3105
Email: AISupport@hsba.com
Website: www.aitrustfunds.org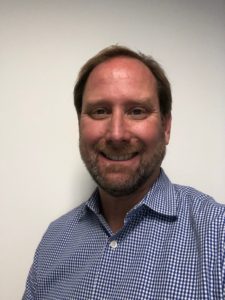 Charles W. Besocke,
Fund Manager
---
IAM National Pension Fund
1300 Connecticut Avenue, NW, Suite 300
Washington, DC 20036-1711
Phone: 1-800-424-9608
Email: iamcontact@iamnpf.org
Website: www.iamnpf.org
---