Assistance with Stress is Available Through Uprise Health
The pandemic and dramatic changes within the workforce have fueled already rising numbers of depression and anxiety along with a host of other mental health issues. The rate of mental health disturbances among adults has increased fourfold since 2019. For younger adults, ages 18 to 24, the increase is even higher.
The Trustees of the Automotive Industries Welfare Fund have partnered with Uprise Health to provide an Employee Assistance Program (EAP) and a Legal/Financial Program (LFP). These resources can help you resolve personal problems in the early stages.
Uprise Health offers a confidential support service and referral program. It is designed to help you and your family with personal issues such as:
Customer Care Professionals will help you find the right resources and services including counseling, legal representation, and financial expertise, helping you to line up counseling sessions, coordinate the appropriate treatment, and offer referrals if needed. Office hours are 6 a.m. to 5 p.m. PST. Afterhours calls will be returned the following day. Crisis support is available 24 hours a day, 7 days a week.
The services provided under the EAP and LFP program are 100% confidential and are at no cost to your or your dependents. For more information or to get assistance in making an appointment, call Uprise Health at 1-888-690-1349 or visit https://hmc.personaladvantage.com using AUTOMOTIVE as the access code.
2021 Annual Funding Notice Mailing
The Trust Fund Office recently mailed out the Automotive Industries Pension Plan's Annual Funding Notice (AFN) for the 2021 Plan Year. This notice provides information on the Plan's funding levels and other information on the Pension Plan. The mailing is required by law and is mailed out to all participants on or around the last week of April. The Pension Plan has been certified to be in Critical and Declining Status for many years. The AFN mailed for 2022 showed that the Plan has a funding level of 51.9% as of December 31, 2021.
The Automotive Industry Pension Plan qualifies to receive funding relief from the American Rescue Plan Act (ARPA) under the Special Financial Assistance Program. Under this program, eligible plans will receive funding from the Pension Benefit Guarantee Corp. (PBGC) that will enable the plans to keep paying current benefits to participants through 2051. The Trustees have authorized the actuary to make application to the PBGC when the Plan is allowed to apply for funding relief. The Trustees anticipate that the PBGC will allow them to file their application for the "Special Financial Assistance" sometime in the first quarter of 2023.
Reminder: Pension Plan Searching for Former Participants
The Automotive Industries Pension Plan currently has approximately 2,000 participants who are entitled to receive a pension payment under the Plan but have not made application for their money. If you know someone who used to work in the industry during the 1970s or 1980s, is over age 65, and is not receiving a pension payment from the Trust Fund, they could be missing out on a monthly payment from the Plan. Have them contact the Trust Fund Office at 800-635-3105 for a review of their work history to see if they are eligible.  
Reminder: Update Your Address with the Trust Fund Office
 You should update your address with the Trust Fund Office within 30 days of moving to your new residence.
You can submit your address change directly through the Trust Fund website at www.aitrustfunds.org by logging onto your personal account and completing the online form.
Health and Retirement Benefits
If you are looking for information about your health and pension benefits, please contact:
Automotive Industries Trusts Funds
Health Services & Benefit Administrators
4160 Dublin Boulevard, Suite 400
Dublin, CA 94568-7756
Phone (800) 835-3105
Email: AISupport@hsba.com
Website: www.aitrustfunds.org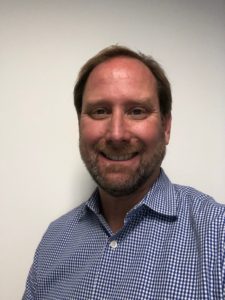 Charles W. Besocke,
Fund Manager
---
IAM National Pension Fund
1300 Connecticut Avenue, NW, Suite 300
Washington, DC 20036-1711
Phone: 1-800-424-9608
Email: iamcontact@iamnpf.org
Website: www.iamnpf.org
---
 IAM introduces new Group Medicare Plan
The IAM has worked for months to negotiate a new Group Medicare plan for Medicare-eligible retirees, spouses, surviving spouses and Medicare-eligible dependents.
In October, the IAM announced a new partnership with Employee Benefit Systems and TLC Insurance Group. This plan can help serve the Medicare needs for our Medicare-eligible retirees, their spouses, and surviving spouses. This new best-in-class IAM Group Medicare Advantage plan, offered through Humana, is rich in benefits.
Visit iam4.me/iamhumana for more information.
Here are some of the benefits that IAM retirees are so excited about:
• Available in all 50 states, plus Puerto Rico and the District of Columbia;
• National Passive Group Medicare PPO Plan that allows members to use the doctor and hospital of their choice nationally;
• In-network and out-of-network benefits are identical;
• Robust Prescription Group Plan included;
• Low out of pocket maximum;
• No deductibles on the IAMAW Group plan;
• Low copays! Primary Care Physician – $0 copay Specialist – $30 copay
By now, you should have received an announcement letter, followed by a group enrollment packet with details on the new group plan. If you have questions, feel free to call the Humana Enrollment Department toll free at 1-800-833-2411 for questions and enrollment assistance.
Retiree participation is not mandatory. Enrollment into the plan is by self-choice. The IAM recommends that all retirees compare the benefits of this new IAM Group Medicare plan with their current coverage prior to making any decision on their 2021 Medicare healthcare options. Visit iam4.me/iamhumana for more information.
---
You'll always have access to all Fund Info articles.