Employer contribution rates for welfare benefits will receive modest increases for first time in three years
The employer contribution rates for all welfare plan benefits (medical, prescription, dental, orthodontic, vision, life insurance and short-term disability) are reviewed annually by the Trustees. Due to the unfavorable claims experience of both the self-funded Blue Cross and Kaiser HMO options over the past year, the Trustees made the decision to increase the welfare rates charged to employers starting September 1, 2023.
The rates for the medical plan were increased approximately 5% across all plan options (Plan A, Plan B, Plan C, and Plan K). However, in order to keep the overall costs down for the employer and participants, the ancillary benefits such as dental, vision, orthodontia, life insurance, and short-term disability saw little to no increase from the prior year rates.
Your health benefits are negotiated between the Union and your employer. If you are unsure what medical plan you have been negotiated into, please refer to the collective bargaining agreement covering your employment or contact the Trust Fund Office at 800-635-3105 for this information.
The national emergency and public health emergency for COVID-19 has ended
Changes in COVID-19-related benefits and administrative deadlines have resulted from the declared end of the national public health emergency that took place on May 11, 2023. Consequently, the plan rules concerning coverage of certain benefits related to COVID-19 changed for services incurred on or after May 12, 2023. In general, the special rules that got put into effect during the emergency period have been terminated and benefits are now covered under the usual cost-sharing provisions of the Fund. This includes COVID-19 vaccines, office visits, emergency room visits, home test kit reimbursement, and co-payment waivers.
In addition to those changes, there are also certain administrative time frames that returned to normal after the end of the National Emergency. These include extension of administrative deadlines of COBRA, HIPAA enrollment periods, submission of benefit claims, and appeals. Details can about these changes can be found on the Trust Fund website at www.aittustfunds.org.
Need Glasses?
Use Vision Service Plan (VSP) Collective bargaining agreements that include vison benefits under the welfare plan are provided exclusively by Vision Service Plan (VSP). The plan has contracted through VSP for many years because of their extensive network of providers.
The vision plan will cover the following services for members:
• Exam every 24 months
• Lenses and Frames every 24 months.
• $25 Exam Copay ($60 Copay for contact lens exam)
• $130 Frame Allowance
• $130 Elective Contact Lens Allowance
You can locate a VSP provider by going to www.vsp.com. VSP also provides an online option for ordering glasses and virtual try-on tools at www.eyeconic.com.
The Member Assistance Program Can Help With Many Life Related Stresses
Even though the pandemic has been declared over, the numbers of cases of people with depression and anxiety along with a host of other mental health issues continue to rise. The Trustees of the Automotive Industries Welfare Fund have partnered with Uprise Health to provide an Employee Assistance Program (EAP) and a Legal/Financial Program (LFP). These resources can help you resolve personal problems in the early stages.
Uprise Health offers a confidential support service and referral program. It is designed to help you and your family with personal issues such as:
• Stress
• Parenting
• Aging
• Grief/Loss
• Anxiety
• Relationships
• Family
• Marriage
• Work Issues
• Alcohol/Drug
• Finances
• Depression
• Adoption
• Estate Planning
• Bankruptcy
• Immigration
• Child Custody
• Real Estate
• Criminal Issues
• Tenant's Rights
• Divorce
Customer Care Professionals will help you find the right resources and services including counselors, legal representatives, and financial professionals who can provide counseling sessions, coordinate the appropriate treatment, and provide referrals if needed. Office hours are from 6 a.m. to 5 p.m. PST. After-hours calls will be returned the following day. Crisis support is available 24 hours a day, 7 days a week.
The services provided under the EAP and LFP program are 100% confidential and are at no cost to your or your dependents. For more information or to get assistance in making an
appointment, call Uprise Health at 1-888-690- 1349 or visit https://hmc.personaladvantage.com using AUTOMOTIVE as the access code.
Pension plan searching for former participants
The Automotive Industries Pension Plan currently has approximately 2,000 participants who are entitled to receive a pension payment under the plan but have not made application for their money. If you know someone who used to work in the industry during the 1970's or 1980's, is over age 65 and is not receiving a pension payment from the Trust Fund, they could be missing out on a monthly payment from the plan.
Have them contact the Trust Fund Office at 800.635.3105 for a review of their work history to see if they are eligible.
Reminder: Update Your Address with the Trust Fund Office
 You should update your address with the Trust Fund Office within 30 days of moving to your new residence.
You can submit your address change directly through the Trust Fund website at www.aitrustfunds.org by logging onto your personal account and completing the online form.
Health and Retirement Benefits
If you are looking for information about your health and pension benefits, please contact:
Automotive Industries Trusts Funds
Health Services & Benefit Administrators
4160 Dublin Boulevard, Suite 400
Dublin, CA 94568-7756
Phone (800) 835-3105
Email: AISupport@hsba.com
Website: www.aitrustfunds.org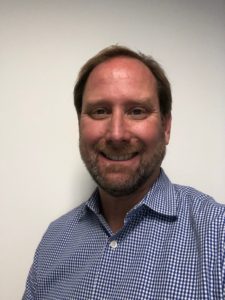 Charles W. Besocke,
Fund Manager
---
IAM National Pension Fund
1300 Connecticut Avenue, NW, Suite 300
Washington, DC 20036-1711
Phone: 1-800-424-9608
Email: iamcontact@iamnpf.org
Website: www.iamnpf.org
---
 IAM introduces new Group Medicare Plan
The IAM has worked for months to negotiate a new Group Medicare plan for Medicare-eligible retirees, spouses, surviving spouses and Medicare-eligible dependents.
In October, the IAM announced a new partnership with Employee Benefit Systems and TLC Insurance Group. This plan can help serve the Medicare needs for our Medicare-eligible retirees, their spouses, and surviving spouses. This new best-in-class IAM Group Medicare Advantage plan, offered through Humana, is rich in benefits.
Visit iam4.me/iamhumana for more information.
Here are some of the benefits that IAM retirees are so excited about:
• Available in all 50 states, plus Puerto Rico and the District of Columbia;
• National Passive Group Medicare PPO Plan that allows members to use the doctor and hospital of their choice nationally;
• In-network and out-of-network benefits are identical;
• Robust Prescription Group Plan included;
• Low out of pocket maximum;
• No deductibles on the IAMAW Group plan;
• Low copays! Primary Care Physician – $0 copay Specialist – $30 copay
By now, you should have received an announcement letter, followed by a group enrollment packet with details on the new group plan. If you have questions, feel free to call the Humana Enrollment Department toll free at 1-800-833-2411 for questions and enrollment assistance.
Retiree participation is not mandatory. Enrollment into the plan is by self-choice. The IAM recommends that all retirees compare the benefits of this new IAM Group Medicare plan with their current coverage prior to making any decision on their 2021 Medicare healthcare options. Visit iam4.me/iamhumana for more information.
---
You'll always have access to all Fund Info articles.