Jim Beno, Long-time District 190 leader retires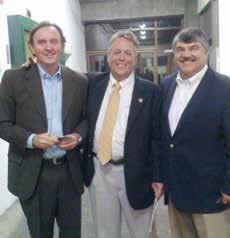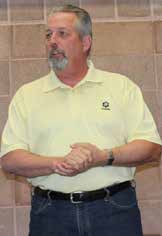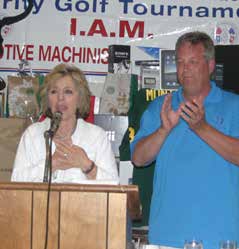 After leading District Lodge 190 for the last 20 years, Jim Beno is hanging up his tool belt as Directing Business Rep (DBR). He plans to stay involved with his home Local (2182) and will maintain his position on the International's Law Committee through the convention being held later this year, but he's leaving the operations of District 190 to new folks to run.
Beno started his career as an equipment service worker at the City of Sacramento in 1974. "I worked in the police garage," Beno recalls. "We were represented by an unaffiliated group and were lumped in with garbage truck drivers and other groups that had nothing to do with our trade." Beno says the techs no longer wanted to be independent; they wanted to be in the AFL-CIO. "In 1976, after lobbying the City Council and getting unanimous support from them, we were able to carve out a bargaining unit that was part of the Machinists Union and we became members of Local 2182."
Don Crosatto, New DBR comes with years of experience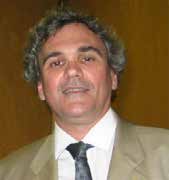 Directing Business Rep (DBR) Don Crosatto may be new to this position, but he's been involved with District Lodge 190 for more than 35 years. He started his IAM career in 1985 as Research Director for the California Conference of Machinists.
In 1989, DBR Mike Day offered him the position of organizer, which he accepted. "I thought then and still believe that if we don't organize, we'll go out of business," Don says. "People need what we have to offer and we have a mission to grow the union."
New District 190 Officers
Directing Business Rep (DBR) Jim Beno and Secretary-Treasurer Glenn Gandolfo will be retiring after serving in those positions for 20 and 8 years, respectively.
At its November meeting, District 190 delegates elected new officers by acclamation. An election was held for the Trustee positions at the December meeting. All officers will assume their new positions at the January 25 District meeting.
Directing Business Rep:
Don Crosatto (Local 1546)
President:
Bruce Keller (Local 1414)
Vice President:
Tim Cooper (Local 1101)
Secretary-Treasurer:
Cindy Gagliardi (Local 1173)
Trustees:
Dave Baumann (Local 1414)
Tom Myers (Local 1546)
Ken Stoner (Local 1546)
Labor & Workforce Development Agency Resources
In the face of the COVID-19 pandemic, the Labor & Workforce Development Agency (LWDA) wants to keep workers, employers, co-workers, and families safe.
What employees are entitled to may be confusing.
The LWDA has centralized all the information regarding Unemployment, Disability, Paid Sick Leave, FMLA and much, much more.
Guide Dogs of America still needs your support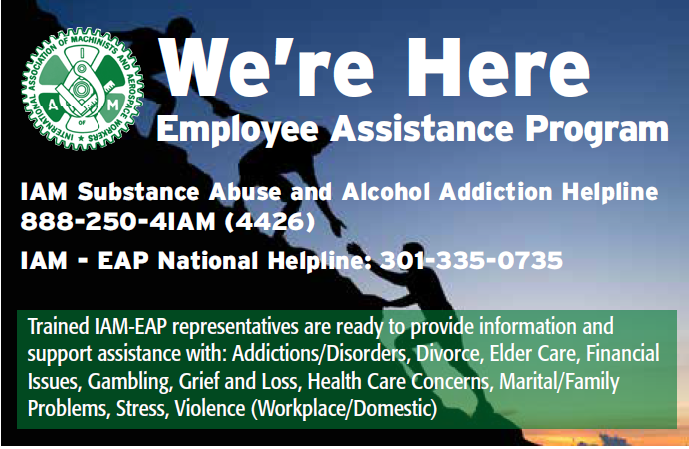 Due to COVID pandemic, before heading to any event give the Local a call to see if it's been cancelled.
Did you know that you own millions of acres of national parks, historic tructures, cultural artifacts, ancient forests, snow-capped mountains, and clear blue lakes? Our public lands and waters belong to all Americans and are waiting for you to explore them. You also employ thousands of union members who staff federal parks and monuments. AFSCME represents thousands of...
1,743%
The amount Wall Street Bonuses have
increased since 1985.
$61.75/hour
The amount the minimum wage would be if it
had increased by the same percentage.
(While the California minimum wage is currently
$14/hour, the federal rate still lingers at $7.25/hour)
Sources: Institute for Policy Studies, NY State Comptroller, Bureau of Labor Statistics
IAM Videos
Links to videos