Taking it to the streets in San Diego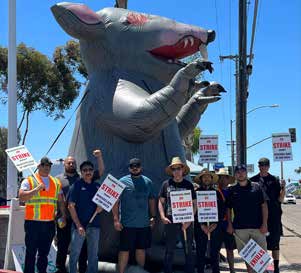 Nearly 40 techs have been on strike at Mercedes Benz of San Diego since mid-June. The first talks since they hit the streets are scheduled for July 13 (as this paper goes to press). "They haven't canceled yet, so we're hoping to be able to get back to the bargaining table," says Shop Steward Pedro Gomez. Area Director Kevin Kucera adds that the group is planning a big rally for that day and "we should have a better sense of where things are going with the company on that day."
As Gomez explained, the members are fed up with the dealership's shenanigans. "We had no choice but to withhold our labor. If we went along with their games, the union would have no power," said Gomez.
Meet new Business Rep Jerry Gutierrez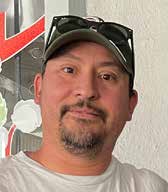 District Lodge 190 is pleased to welcome it's newest Business Rep — Jerry Gutierrez.
Jerry comes to the District with a boatload of experience. He's worked for the George Martin Company in Emeryville and been a member of Local 1584 since 2013. He started as a production worker, moved up to the Machine shop, and until July 8, worked as a shipping manager in the Shipping/Receiving department. (His start date with the District is July 11.)
Help a brother—Local 2182 member still needs a kidney
We wrote about Jon Herl's plight in the last issue of The Sparkplug, and sadly, the situation hasn't changed. Jon is a 21-year Local 2182 member who worked as a tech at Toyota Material Handling. He and his family lived in Paradise, until the 2018 Camp Fire destroyed the town.
According to Business Rep Paul Abarca and many of his co-workers, Jon is "a real good dude," who, unfortunately, is on 24-hour dialysis due to Stage 5 kidney disease. He and his family are hoping someone will be able to make a kidney donation soon.
Car Show supports high school automotive program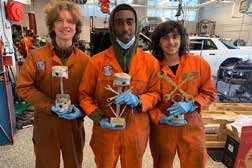 That union members and others love cars— theirs and other people's—was proven at the First Annual George Washington High School Auto Show. The event celebrated the tenth anniversary of the reopening of the auto shop—then and still the only one in San Francisco. The program serves GW students during the day, and students from all high schools in the city in an after-school program.
Labor & Workforce Development Agency Resources
In the face of the COVID-19 pandemic, the Labor & Workforce Development Agency (LWDA) wants to keep workers, employers, co-workers, and families safe.
What employees are entitled to may be confusing.
The LWDA has centralized all the information regarding Unemployment, Disability, Paid Sick Leave, FMLA and much, much more.
Guide Dogs of America still needs your support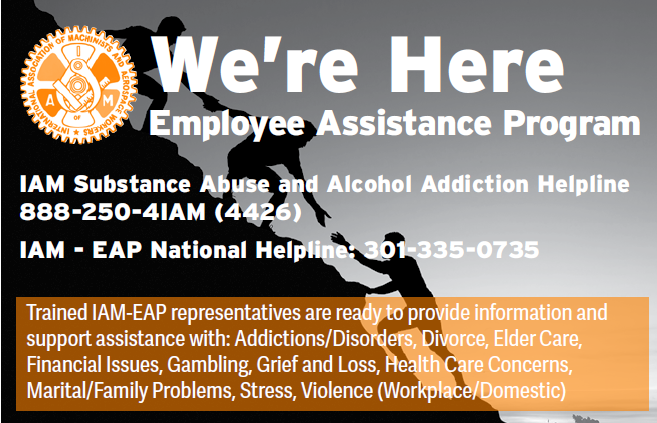 Due to COVID pandemic, before heading to any event give the Local a call to see if it's been cancelled.
Whether it's time to remodel your kitchen or you just have an old appliance to replace, think about purchasing union made appliances. Electrolux Home Products * (Kitchen Appliances & Freezers) GE Appliances & GE Monogram Hoover Company (Div. of Maytag) Hoover (SteamVac, Upright, Specialty, Canister, FloorMate, GarageGear) Manitowoc/Wilbilt * (Icemakers) Maytag...
670
The wage gap between CEOs and US workers
jumped to 670 to 1 in 2021…up from 604-1 in
2020.
49 firms had ratios above 1000 to 1.
If you think inflation is caused by greedy
workers seeking living wages, think again!
IAM Videos
Links to videos