Labor Day action for striking techs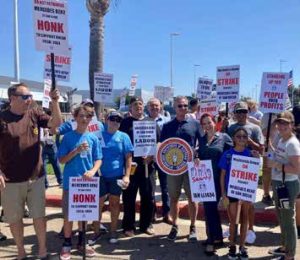 On Monday, September 5, the labor community of San Diego came together, not for a picnic, but for a major strike action at Mercedes Benz of San Diego.
About 35 IAM Local 1484 members have been on an unfair labor practice (ULP) strike at the Penske-owned Mercedes Benz shop since June 16. They held a Labor Day rally, press conference and march down "Penske Auto Row" to highlight unfair labor practices and demand the dealership put forward an honest effort in negotiations allowing them to operate as union factory-trained technicians. The rally was supported by members of the San Diego and Imperial Counties Labor Council and elected officials.
In what Area Director Kevin Kucera terms "spectacular," about 300 people attended the Labor Day events, that also brought out San Diego Mayor Todd Gloria, Chair of the County Board of Supervisors Nathan Fletcher, Labor Council leader Bridget Browning, and General Vice President for the Western Territory IAM Gary Allen.
"The guys at Mercedes Benz are amazing," Kucera says. "They're holding the line in good spirits. They've got the Rat, and they've got popups, and picket signs. The public keeps dropping in, bringing pizzas."

Local honors successful high school auto shop students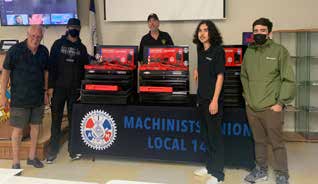 Local 1414 awardedthree boxes filled with tools to three graduating seniors from the George Washington High School automotive program who showed potential for becoming successful auto technicians. The students collected their awards at the Local's July 2022 general membership meeting.
The 2022 winners were: Horace Montgomery (1st place); José Villanueva (2nd place) who wrote in his winning essay, "My love for cars stems from when I was a baby. I came out of the womb holding hot wheel cars in both hands." Taking third place was Michael Doushovnikoff. All three winners plan on pursuing a career in the automotive trade.
Public approval of unions hits highest point since 1965 … again
Public support for unions is at its highest level since 1965, according to Gallup's annual pre-Labor Day survey. And if that headline sounds familiar, it's because last year Gallup also found the highest public support for unions since 1965.
In 2021, 68% of people surveyed said they approved of labor unions. In 2022, 71% said they approved. That's a "statistically similar" number, as Gallup puts it, but before the pandemic, the number was 64%. That's part of an ongoing trend in the right direction: "Support for labor unions was highest in the 1950s, when three in four Americans said they approved," Gallup notes. "Support only dipped below the 50% mark once, in 2009, but has improved in the 13 years since and now sits at a level last seen nearly 60 years ago."
Recent years have seen a huge uptick in labor organizing and action, including a remarkable string of union wins at Starbucks along with one enormous win at Amazon. Workers at Trader Joes, Chipotle, REI, and even Home Depot are also beginning to organize, one shop at a time.
Labor & Workforce Development Agency Resources
In the face of the COVID-19 pandemic, the Labor & Workforce Development Agency (LWDA) wants to keep workers, employers, co-workers, and families safe.
What employees are entitled to may be confusing.
The LWDA has centralized all the information regarding Unemployment, Disability, Paid Sick Leave, FMLA and much, much more.
Guide Dogs of America still needs your support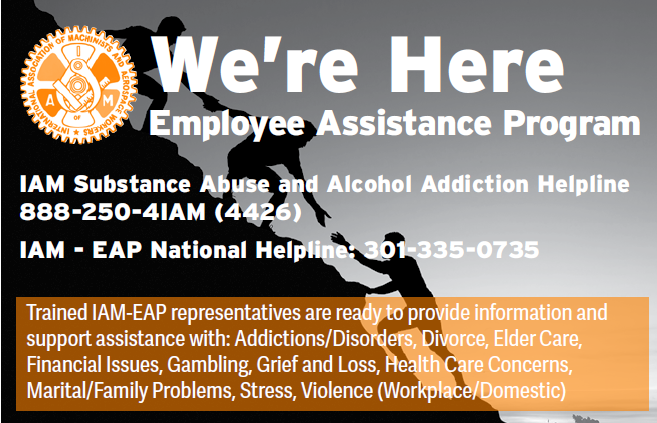 After consideration of public comment, the National Labor Relations Board (NLRB) found that it was unlawful for Tesla to maintain a policy requiring employees to wear a plain black t-shirt or one imprinted with the employer's logo, thus prohibiting employees from...
National Labor Relations Board General Counsel Jennifer Abruzzo has asked the labor board to find that it is an unfair labor practice for employers to require workers to attend pro-company meetings during union organizing efforts. In a message to NLRB field offices...
Due to COVID pandemic, before heading to any event give the Local a call to see if it's been cancelled.
By Sahid Fawaz, Union 411, July 2022 Want to help build a better America? Go union-made! Here are five reasons why it's better to buy union. You Support Companies Where Workers Are Paid Fairly And Have A Voice On The Job Many of us dislike the notion of spending our consumer dollars on companies that are run like dictatorships and pay workers poverty wages. But at...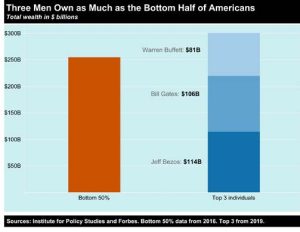 IAM Videos
Links to videos