AI Pension Fund rescue in the works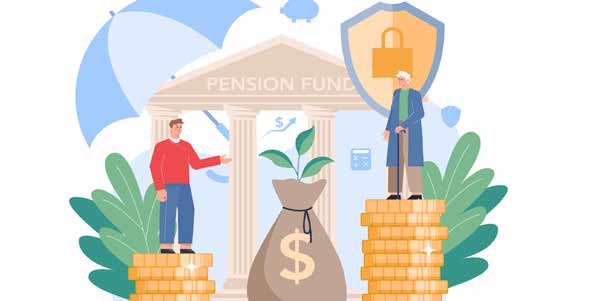 By July 6, the Automotive Industries (AI) Trust Fund will receive word that the Pension Benefit Guaranty Corporation (PBGC) will provide more than $1 billion in needed funding to make the AI pension plan whole for at least the next 30 years. That means that members who have paid into that plan and were expecting a full pension will be able to count on receiving it.
There's no denying that the AI plan was in trouble. And it wasn't alone. As many as 114 multiemployer pension plans covering nearly 1.3 million workers were severely underfunded and headed toward failure within the next 20 years. The largest of these was the Teamsters' Central States plan, which had the most unfunded liabilities at nearly $35 billion.
What precipitated this looming disaster for so many people who had worked all their careers, often taking lower wage increases to bolster their pension contributions? At the close of the 1990s, the majority of multiemployer plans reported assets exceeding 90 percent of total liabilities.  
Second Annual Car & Motorcycle Show a big success for GW Auto Shop Club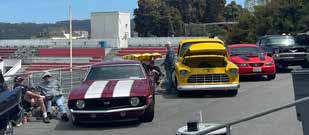 Saturday, April 22, was the day of the Second Annual Car/Motorcycle Show to benefit the George Washington High School Auto Shop Club in San Francisco.
Auto shop instructor and Local 1414 retiree Rich Del Rosso (pictured above) organized a sold-out and very successful show, held in the high school's parking lot. Numerous sponsors, including IAM Local 1414, supported the show and many members brought their cars and mingled.
"We thank the many members and retirees who helped Rich make this show a success," says former IAM Business Rep and Local 1414 active retiree Art Gonzalez. "We also acknowledge the GW principal and staff who support the auto shop program every day." Local 1414 was instrumental in rebuilding the auto shop program 10 years ago. Gonzalez spearheaded the project and DelRosso was one of its first instructors.
Currently, 101 students are registered in the program. Over the years, many auto shop graduates became apprentices, and have since turned out as journeymen and become active members of the Local.
View more photos in our Photo Gallery.
Labor & Workforce Development Agency Resources
In the face of the COVID-19 pandemic, the Labor & Workforce Development Agency (LWDA) wants to keep workers, employers, co-workers, and families safe.
What employees are entitled to may be confusing.
The LWDA has centralized all the information regarding Unemployment, Disability, Paid Sick Leave, FMLA and much, much more.
Guide Dogs of America still needs your support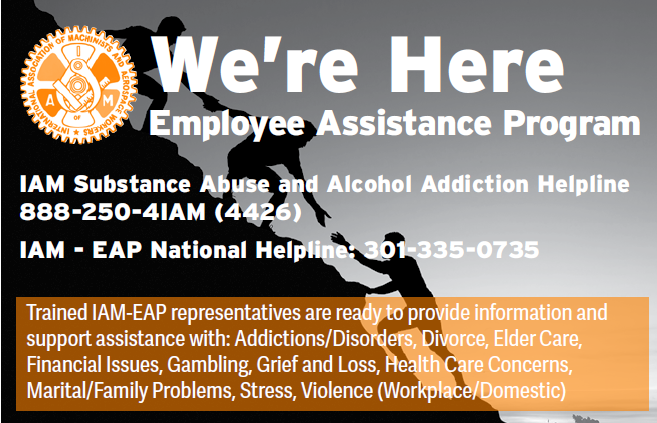 Due to COVID pandemic, before heading to any event give the Local a call to see if it's been cancelled.
When you fly, you want to know that you're going to arrive safely to your destination. You also might want to know that your crew, both in the plane and on the ground, are treated with respect on the job, have good benefits, and a voice at work. Here is a list of airlines that have partial or completely unionized crews. This includes the pilots, the flight attendants, the...
$42.37
How much the federal minimum wage would be if it grew at the same rate as Wall Street bonuses since 1985.
Instead, the federal minimum wage remains at $7.25.
Economic Policy Institute analysis of NY Comptroller data
IAM Videos
Links to videos