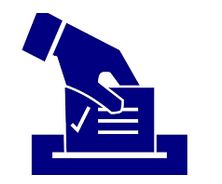 Attention Members of Local Lodges
93, 653, 801, 1101, 1173, 1414,1484, 1528, 1546, 1596 & 2182
Nomination & Election of District Lodge 190 Delegates
In accordance with Article II, Sections 1,2,3,4 and 5 of the District Lodge 190 Bylaws, you are hereby notified that at its first meeting in November 2020 each Local Lodge shall nominate candidates for District Lodge Delegates.
At its first meeting in December 2020, each Local Lodge shall elect the number of delegates that they are entitled to by a secret ballot vote of its members in good standing.
Subject to qualifications and eligibility as required by applicable civil law or as specified in the IAM Constitution, every member in "good standing" in a Local Lodge affiliated with this District shall be eligible for nomination and election as a District Lodge delegate from his or her Local Lodge provided that the nominee has been a "good standing" member of his or her Local Lodge for at least one (1) year prior to the date of nominations and is working at the trade as defined in the IAM Constitution. The candidates who receive the highest vote at a secret ballot election for delegate within their respective Local Lodges shall be declared elected.
Those candidates with the next highest number of votes may be alternate delegates. Members are required to attend 50% or more of their regular Local Lodge meetings held during the 12-month period ending the date of close of nominations, in order to qualify as delegates.
Absentee ballots: See rules for eligibility in box on page 6. You must send your written request to the Recording Secretary of your Local Lodge 30 days before the Local's first meeting in December.
Your ballot must be received prior to the close of the election at that meeting. The term of office shall be a period of four (4) years.
The following election regulations will be observed for all local lodge & district elections:
Absentee Ballots: In accordance with Election of Officers, Article II, Section 3 of the IAM Constitution, members who reside in outlying districts more than 25 miles from the designated balloting place, members who are either confined because of verified illness or on leave qualifying under U.S. and Canadian family leave laws, or on vacation, or on official IAM business approved by the Local Lodge, District Lodge, or Grand Lodge, or on an employer travel assignment, or reserve military leave, as the case may be, shall be furnished absentee ballots.
Any member entitled to vote by absentee ballot must request a ballot in writing. Your written request for absentee ballot must be mailed to your local lodge and include the following: "Please send me an absentee ballot." Provide your: Name • Address • City/State/Zip • Book # • Signature. You must also include the reason you are making the request.
The Request for Absentee Ballot must be delivered to the Recording Secretary of your Local Lodge in person or by mail no later than ten (10) days prior to the election. Completed Absentee Ballots for District Delegates and for your Local Lodge elections must be received by the Local Lodge prior to closing of voting at your Local Lodge's first meeting in December.
Qualifications to Vote:  Only members in good standing and free from delinquency of any nature to the Local Lodge shall be allowed to vote.