Local 1414 recognizes two promising automotive technicians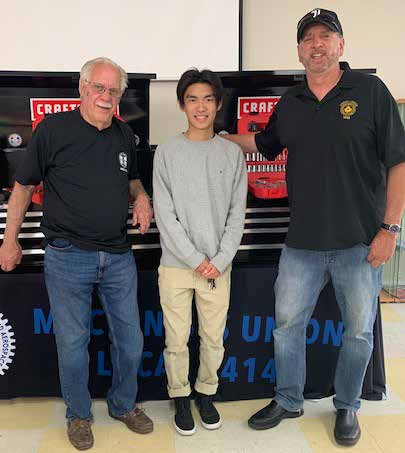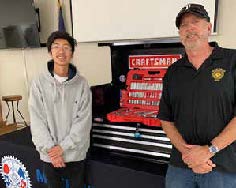 Each year, Local 1414 awards scholarships to high school students who show great promise as automotive technicians. For the 2020-2021 year, two graduating seniors from the George Washington High School Automotive Program were winners. Congratulations to Nathan Law and Nathan Ruan; these two seniors each received a tool box filled with tools.
Both of this year's winners plan on continuing their education and follow a pathway to becoming a Mechanic/Technician. Nathan Law will be attending Universal Technical Institute; Nathan Ruan will attend San Francisco City College's automotive program at the Evans campus.
The George Washington High School auto shop program's main partner is Local 1414. The City of San Francisco did not have any high school auto shops until IAM Local 1414 helped start up GW's auto shop in 2012. The auto shop program serves all students in San Francisco who are interested in learning the trade with an after- school program from 4 pm to 6 pm, along with daytime classes in automotive repair. More than 125 students are currently enrolled in the program.
"Local 1414 is committed to training young people and helping build the workforce of the future," says Rich Del Rosso, Program Instructor and Local 1414 member. "Our members at Muni and SFMTA have helped set up successful internships and summer programs enabling the students to benefit from real-world handson experience. It's been very gratifying for all involved."
The high school auto shop program is always looking for donations of late-model vehicles (2006 to present), tools, engines and engine parts. All donations are tax deductible. Contact Rich Del Rosso at delrossos@sfusd.edu if you have something to donate.